Dental
Dental powered by Aetna Dental Access®
To locate a provider, click here.
Smile brighter with big savings at over 262,000* available dental practice locations nationwide. Use your card over and over again to keep your teeth sparkling clean!

In most instances, save 15% to 50% per visit**
Save on dental services such as cleanings, X-rays, crowns, root canals and fillings
Need specialty dental care? Save on orthodontics and periodontics, too!

Show your card with the Aetna Dental Access® logo and pay the discounted price at checkout
*As of April 2020. **Actual costs and savings vary by provider, service and geographical area.
Dental Benefit is not available to VT residents.
The discount program provides access to the Aetna Dental Access® network, which is administered by Aetna Life Insurance Company (ALIC). ALIC does not offer or administer the discount program, and is not an affiliate, agent or principal of the discount program. Dental providers are independent contractors and not employees or agents of ALIC. ALIC does not provide dental care or treatment and is not responsible for outcomes.

Vision
Coast To Coast Vision™
To locate a provider, click here.
Your eyes are the windows to your health. Now you and your family can see better savings at over 20,000 vision providers nationwide, including national chains and local retailers. You save 10% to 60% on glasses, contacts, laser surgery, and exams.

20% to 60% off prescription eyewear including most frames, lenses and specialty items such as tints, coatings and UV protection
10% to 30% off eye exams
Participating chains include LensCrafters, Pearle Vision, Visionworks, JCPenney, Target and more
Your eye doctor not in our network? The nomination process is a breeze!
10% to 40% off contact lenses through America's Eyewear mail order service
40% to 50% off the national average cost of LASIK surgery.

Doctors Online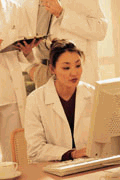 Doctors Online powered by eDocAmerica
The fast, easy way to get health information from an online resource you can trust. You have 24/7 access to doctors, pharmacists, psychologists, dentists, dieticians and more by email or smartphone app. You'll get treatment options and advice you understand. With Doctors Online, the doctor's always in!
Responses within a few hours
Secure Personal Health Record
Unlimited, confidential services include your immediate family

Pharmacy
Pharmacy
To locate a provider, click here.
Don't pay full price! Save 10% to 85% on most prescriptions at over 60,000 pharmacies. Just present your card to save an average of 46% at locations nationwide.
Compare your prescription prices and see for yourself at RxPriceQuotes.com
Participating pharmacies include CVS, Walgreens, Target and many other independent, national and regional chains
Even if you have insurance, present both cards at the pharmacy to receive the lowest price
Immediate family included

Diabetic Supplies
Diabetic Supplies
Save 10% to 50% on diabetic testing supplies, and get a free fully-audible blood glucose meter with your first order. With the convenient online, pre-paid program, you receive discounted diabetic testing supplies shipped directly to your home. Services include:
Free shipping on diabetic supply packages
Tracking information updates via email or text
Annual testing program or purchase-as-needed options available
No prescription required for OTC testing supplies
100% satisfaction guaranteed, or you get your money back

Hearing
Hearing Aids
Want to save big on hearing aids? We hear you! You'll get a free initial screening and save 35% off the suggested retail price (MSRP) at retail locations nationwide.
Two-year supply of hearing aid batteries and two-year warranty, with a one-time replacement for loss or damage*
Unlimited follow-up care for cleaning and checkups with purchase
100% Service Satisfaction Guarantee during the first 60 days
Patient financing options
*Members must pay for all repairs not included in the warranty.
Discounts cannot be combined with any other promotional offer, discount, rebate, health insurance benefit or value-added discount plan. Unlimited follow up visits will be provided at no cost to the member; however, any costs for repairs no longer under the manufacturer's warranty will be at the expense of the member.

Labs & Imaging
Lab and Imaging
Imaging
Members receive discounts of 40% to 75%* off usual charges for imaging services while using credentialed radiologists. Members will be matched with the best provider based on type of medical condition, member preferences, and location.
Lab
Members also save 10% to 80% on charges for blood tests and all other lab testing. The network provides affordable lab testing, which leads to proper diagnosis and effective treatment.
Highlights
Save 10 to 80% on typical costs for blood tests.
Place your order online or by phone.
The network will help you find the location of the nearest major clinical laboratory and provide the necessary order.
Confidential results available within 24-48 hours on most tests.
*Savings may vary based on geographic location, provider selected and procedure performed.
** Lab benefit not available in MD, NJ, NY and RI.

Vitamins
Vitamins
Everyone has different health goals, and Vitacost has the products to help you reach them. Find the best prices online for the most trusted brands of vitamins, supplements, health foods, sports nutrition and wellness products. Save on products for you, your family and even your pets. Vitacost takes the cost out of healthy living.
Use the mobile app or order online

30-day money-back guarantee

Everything from natural household supplies and baby care essentials to skin care products and gluten free food